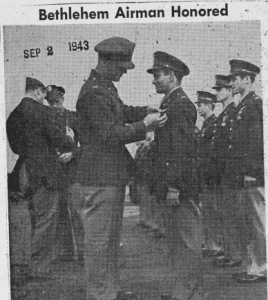 The Bethlehem Area Public Library is proud to announce a major upgrade to a one-of-a-kind local resource. Check out BAPL's World War II database, where you can find over 12,000 entries on local service people from WWII. This collection includes the many accounts in The Bethlehem Globe-Times published during the war. Many articles are light-hearted, highlighting neighbors and friends who found it was a small world indeed when they crossed paths while abroad. Others focused on local heroes who rose to the occasion, were lost too soon, or returned home against unimaginable odds.
The collection has been fully digitized and organized using a digital collection tool called Omeka. It can now be browsed or searched by name. Have a relative who served in WWII? Try the search tool to find articles where they were mentioned.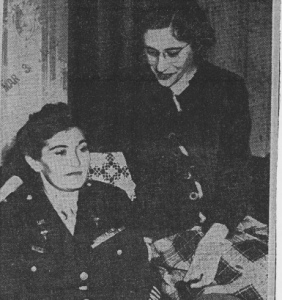 You may also want to check out the exhibit features, where our librarians have selected articles of note.
Hats off to BAPL librarian Jennifer Bruch for taking the lead and putting in lots of hard work to bring this resource to life!
This project was funded in part with Federal Library Services and Technology Act (LSTA) funds from the Institute of Museum and Library Services, administered by the Office of Commonwealth Libraries as well as the Mellon Digital Humanities Initiative of Lehigh University.
https://www.bapl.org/world-war-ii/
—-
submitted by:
Josh Berk
Executive Director,
Bethlehem Area Public Library