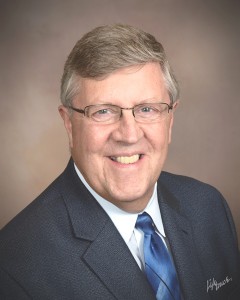 Pennsylvania Department of Education
Office of Commonwealth Libraries
Glenn R. Miller, Deputy Secretary & Commissioner for Libraries
Tuesday, June 4, 2019
I hope that by now you have noticed that the Office of Commonwealth Libraries (OCL) is in the midst of revitalizing its twin commitments to develop libraries across Pennsylvania and to provide modern, high-quality library services through the State Library of Pennsylvania.
One way in which we have worked toward this in the past year was to hire two excellent leader-librarians: Sue Banks as Director of the Bureau of Library Development; and Sarah Greene as Director of the Bureau of State Library.  In addition, OCL has filled about ten other para-professional and professional positions either as promotions within the Commonwealth or as new hires (in many instances to fill vacancies due to retirements.)
The fresh energy and perspectives of these new staff members combined with the experience and knowledge of our senior staff, have allowed us to begin re-examining our practices and to start re-shaping them to meet current and future needs.
That's why I'm pleased to announce a continuation of our revitalization this summer as we anticipate recruiting for at least three more professional positions:
Bureau of State Library
Rare Collections Librarian
Cataloger (Librarian 2)
Bureau of Library Development
Library Advisor (School-Age Services)
We wanted to alert you now so that candidates would have the right documents ready to submit during the two-week online application window. Please note that credentials must include copies of college transcripts which we know can take extra time.
More About These Openings
Each of these positions is critically important to the success of our service objectives:
Rare Collections Librarian
Our Rare Collections Librarian develops, manages, promotes, and supports State Library patrons in the use of the library's rare, genealogy, and Pennsylvania local history collections which include traditional, digital, and emerging formats.  The Rare Collections Librarian also manages the State Library's state-of-the-art rare collections reading room and vaults. We anticipate looking for someone who is both highly engaged in Pennsylvania's history, committed to inclusivity in the archival and historical record, and adept at using modern technologies and methods to promote the collection.
Cataloger (Librarian 2)
Our Cataloger (one of three) works within our Cataloging and Digitization Unit to support two of our biggest priorities: 1) document digitization; and 2) the development of state agency collections.  Formats include digital collections, electronic resources, government publications, newspapers, and law publications.  We will be looking for someone who is knowledgeable about cataloging and classification in a variety of formats.
Library Advisor (School-Age Services)
Our Library Advisors work with libraries throughout Pennsylvania on the improvement, development, and extension of library services.  This advisor's work will emphasize service to school-age children and teens.  The position will be integral toward meeting another of our top priorities: helping Pennsylvania's libraries develop and offer high-quality, 21st-century library services for youth.  We will be looking for a librarian who understands the variety of Pennsylvania's libraries – both public and school venues – and is very knowledgeable about youth services.
When Will These Positions Open?
We plan to formally open the two-week online application process in mid- to late-summer – but it could happen earlier than that if the state processes the paperwork more quickly.  The openings will be announced on library listservs.
If you are excited about the possibilities of having an impact on Pennsylvanians wherever they live, I hope that you will consider joining our team.
You can begin this journey by obtaining your college transcripts and preparing your resume now.  As I mentioned earlier, the state's online application period is very brief (only two weeks), and you'll want to be ready.
Questions?
For any questions about these upcoming openings, please contact
Sarah Greene, Director, Bureau of State Library (saragreene@pa.gov | 717.783.5968):

Rare Collections Librarian
Cataloger

Sue Banks, Director, Bureau of Library Development (susbanks@pa.gov | 717.214.4046:

Library Advisor (School-Age Services)
Glenn
Glenn R. Miller | Deputy Secretary & Commissioner for Libraries
Pennsylvania Department of Education | Office of Commonwealth Libraries
Room 200 Forum Building
607 South Drive | Harrisburg, PA  17120-0600
Phone:  717-783-2646  | www.statelibrary.pa.gov
twitter.com/PADeptofEd | facebook.com/PADepartmentofEducation
pinterest.com/PADeptOfEd | youtube.com/PADeptOfEd
This communication is issued on the Deputy Secretary's behalf by Jonelle Darr (jodarr@pa.gov; 717-783-5725)