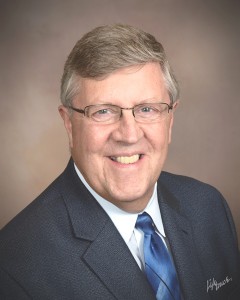 Online Resources for Auto
and Small Engine Repair
I am pleased to announce that Auto Repair Source and Small Engine Repair Reference Center (SERRC) will soon be available in POWER Library.  Selected as a result of competitive bidding, these two EBSCO e-resources will increase the current selection of POWER Library e-resources and be of interest to a wide audience.
About the New E-Resources
Auto Repair Source has accurate, authoritative and up-to-date service and repair information for thousands of domestic and imported vehicles.
SERRC provides detailed repair guides for all types of small engines and resources that support routine maintenance (tune-ups, brake service) and extensive repairs such as engine and transmission disassembly.
But Wait, There's More…
In addition to the new e-resources, the POWER Library will see the return of three previously available e-resources:
GreenFILE,
LISTA (Library Science), and
Teacher Reference Center.
"List all" and "Help me choose" Links
If you link to POWER Library's alphabetical ("List all") or subject ("Help me choose") listings you do not need to make any changes to your library's website links.  These e-resources will automatically appear in your lists when they are added to POWER Library.
Linking Directly to a Specific E-Resource
If your library links directly to a specific e-resource (e.g. you use an A to Z list of e-resources or LibGuide), you will add new links after these e-resources are available on the POWER Library website.  (There are no changes to the direct links for current e-resources.)
To obtain new direct links for your library, visit the POWER Library Links Generator after these e-resources are available.
Does your Library Already Subscribe to Auto Repair Source or SERRC?
If your library currently subscribes to either of the two new EBSCO e-resources that are being added to POWER Library, EBSCO will contact you regarding pro-rated credits to your account. You should continue to purchase any EBSCO products that you subscribe to that are not part of POWER Library.
Questions?
For questions about e-resources or other POWER Library services, please contact support@hslc.org.  
This project is made possible in part by Library Services and Technology Act (LSTA) funds from the U.S. Institute of Museum and Library Services and through Library Access funds administered by the Pennsylvania Department of Education, Office of Commonwealth Libraries.
Glenn
Glenn R. Miller | Deputy Secretary & Commissioner for Libraries
Pennsylvania Department of Education | Office of Commonwealth Libraries
333 Market St., 11th Floor | Harrisburg, PA  17101-2210
Phone:  717-783-2646  | www.statelibrary.pa.gov
twitter.com/PADeptofEd | facebook.com/PADepartmentofEducation
pinterest.com/PADeptOfEd | youtube.com/PADeptOfEd
This communication is issued on the Deputy Secretary's behalf by Jonelle Darr 717-783-5725