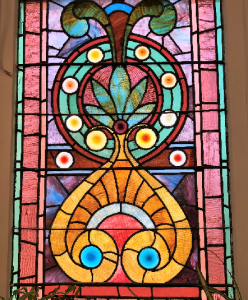 by Roane C. Lytle, Librarian
Williamsburg Public Library
Alice was one of our favorite patrons here at the Williamsburg Public Library.  A voracious reader of everything, she was a regular feature in our library.  Alice always returned her books on time, so it was a shock when she showed up on our weekly overdue report.  We realized that it had been a few weeks since we had seen Alice, and hoped that everything was all right.
Sadly, everything was not all right.  Alice's daughters came in and told us that their mother had passed away a couple of weeks earlier.  They wanted to have a memorial service, but were having trouble finding an appropriate venue.  They remembered how much their mom loved the library, and asked if it would be possible to hold her memorial service here.  Of course, we said yes.
The family did a wonderful job arranging the library for the service.  In addition to pictures, flowers and candles, they did a display of Alice's favorite books.  The service was lovely, a celebration of Alice's life.
Interestingly, our library is in the old Presbyterian Church building, the church Alice and her daughters attended years back.   I think it was very fitting to have her service here, sort of coming full circle.
The Williamsburg Public Library is a small public library located in South Central Pennsylvania.