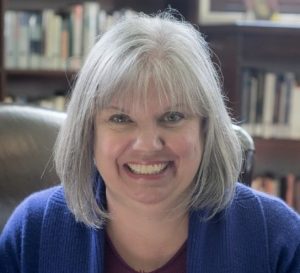 I joined OCL as the Director of the Bureau of Library Development on November 26, 2018.
Most recently, I spent six years as the Deputy Director of Carnegie Library of Pittsburgh.  In that role, I focused on building staff, improving the user experience and institutionalizing the design of services for measurable outcomes and the best community impact. I hope to bring that same approach to BLD by using statewide resources to focus and expand the impact of community libraries that serve the people of Pennsylvania.
Over 20 years in libraries large and small, sometimes with very few resources and sometimes with lots, I have created sustainable and scalable programs and services with users at the center – and built strong teams to do that user-focused work.  I am very much looking forward to building on the strengths of my new team here at BLD – and to being one of the members of a talented, visionary and energized leadership team for OCL.  I am grateful for my experience in Pittsburgh and my challenging assignments in Portland, Kentucky and my libraries in Ohio that will inform the complex work we have ahead of us.
The foundation of my work is and always will be my first career in theatre – in which my commitment to collaborative creative work was established. As a director, it is important to have a clear vision of what story you are telling and what end you are pursuing. It is equally important to release that vision into the care of your creative team – the people who you must trust as professionals to bring their own interpretations, their own vision and talents to the table to build the final product. When done right, it produces an outcome that is stronger and more engaging than any one person's efforts could have generated. I am confident that the years of experience and insight of the staff of BLD will be the best building materials to support and grow library services in every way across Pennsylvania.
I am so grateful to have the opportunity to lead the team of BLD advisors and leverage the power of our colleagues in the Districts and Systems throughout the Commonwealth. In cooperation with all those committed to serving the people of Pennsylvania with the best in library services, we will work toward a new end – with a new vision – of excellent and equitable library services that are responsive to the needs of communities, large and small. I hope to realize the potential of the Office of Commonwealth Libraries and BLD to convene communities of practice in library services for all ages, to collect and distribute data, information and training in best practices and solutions to problems we all confront in modern libraries. We will share resources, expertise and hold ourselves and each other accountable for the outcomes we agree to produce.
To that end, I hope you'll reach out to me and share your thoughts, your hopes and your suggestions for things we should be focusing on here at the state level. As we begin to build a new game plan for getting things done, I'd like to include the viewpoints of the practitioners in the library field – a force to be reckoned with when it comes to making communities stronger, people smarter and lives better. Let us in on your plans and dreams.  I'm listening.  Contact me at susbanks@pa.gov or via phone at 717.214.4046.