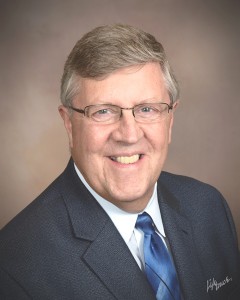 Pennsylvania Department of Education
Office of Commonwealth Libraries
Glenn Miller,
Deputy Secretary & Commissioner for Libraries
Thursday, May 31, 2018
Did you know that in Pennsylvania there are 18,000+ unfilled computer science jobs with an average salary of $80,000 and a projected annual growth of up to 26%?
To help meet this career demand the Pennsylvania Department of Education (PDE) is working to create and offer computer science opportunities for all learners.
To support that effort PDE is holding a Pennsylvania Computer Science for All Summit Tuesday June 26th through Thursday, June 28th in Harrisburg.  The summit will provide educators, school leaders, librarians, and other stakeholders with the opportunity to expand their knowledge and skills so they can provide young people with computer science experiences.  The summit's objectives are to:
Increase the number of educators who are skilled to provide Computer Science Fundamentals to learners;
Build educators' knowledge of exemplar models to implement computer science K-12;
Build knowledge and skills on how to use tools like Raspbery Pi, Microbit and Arduino as a conduit for students to learn Computer Science;
Increase awareness of the need for computer science education for every learner;
Build a cohort of school counselors who can be Computer Science Champions; and
Increase the number of educational leaders prepared to provide high quality computer science experiences for every learners.
What's the Cost?
There is no cost.  The summit is FREE to all participants.
What's Being Offered?
There are a lot of sessions that are offered over the three days.  Just a sampling of some that that may be of interest to librarians are:
Computational Thinking for Pre-Readers
Computer science instruction in early childhood
Puzzlets
Tech in the Elementary School
From Coding to Cryptography
Hands on Computer Science Activities
Engaging Students in 3D Design and Computational Thinking
How Do You Register?
You can register for all three days, one day, or just the breakout sessions that interest you.  Registration is online at:
I encourage librarians, especially youth service and school librarians to consider attending. As the role of libraries continues to change, especially in STEM support, this looks like it will be a great learning opportunity.
Glenn R. Miller | Deputy Secretary & Commissioner for Libraries
Pennsylvania Department of Education | Office of Commonwealth Libraries
Room 200 Forum Building
607 South Drive | Harrisburg, PA  17120-0600
Phone:  717-783-2646  |  www.education.pa.gov  |  @PaDeptofEd
www.facebook.com/PADepartmentofEducation  |  pinterest.com/PADeptOfEd
VIDEO: #PAHasYourBack
The mission of the Department of Education is to ensure that every learner has access to a world-class education system that academically prepares children and adults to succeed as productive citizens. Further, the Department seeks to establish a culture that is committed to improving opportunities throughout the commonwealth by ensuring that technical support, resources, and optimal learning environments are available for all students, whether children or adults.
This communication is issued on the Deputy Secretary's behalf by Jonelle Darr (jodarr@pa.gov; 717-783-5725)