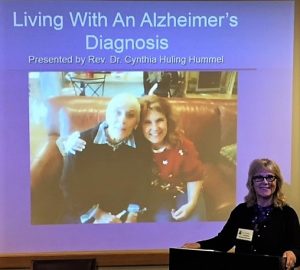 Rev. Dr. Cynthia Huling Hummel appeared at the Bradford County Library to discuss her challenges with being diagnosed with early onset Alzheimer's disease. 
To help deal with her illness, Dr. Huling Hummel created 36 masks, each one reflecting her emotions at different stages of her malady.  She then published her story and photographs of her masks in a book, UnMasking Alzheimer's: The Memories Behind the Masks.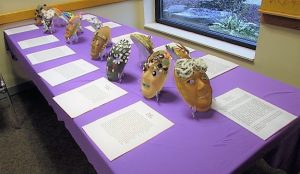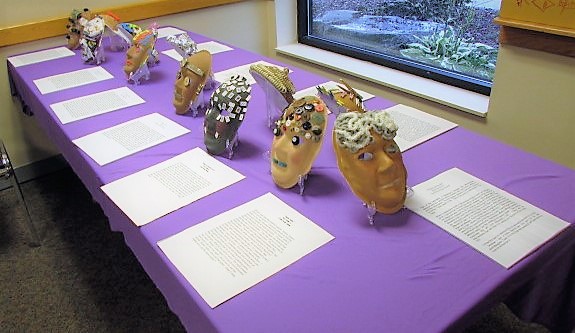 Also in attendance was Jeff Dauber of the Greater PA chapter of the Alzheimer's Association.  Jeff was able to answer many questions posed by the audience.
For more information about this dreaded disease, please contact the Alzheimer's Association at 800-272-3900 or alz.org.
—
submitted by
Jeffrey R. Singer, MLS, Director
Bradford County Library