MESSAGE FROM:
Sue Banks, Acting Deputy Secretary and Commissioner for Libraries:
Greetings, Colleagues:
I am pleased and proud to share with you the news that Amy Geisinger will be joining the staff of the Office of Commonwealth Libraries as a Library Development Advisor in the Advising and Outreach Division of the Bureau of Library Development.  She will begin her duties with us on Tuesday, September 7, 2021.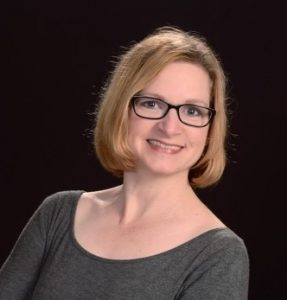 Ms. Geisinger has worked in libraries in a variety of capacities for over twenty years.  She started her library career as a children's librarian at the Dauphin County Library System in Harrisburg, PA and then moved onto being an elementary school librarian in both Chambersburg, PA and Bel Air, MD.  After working in school libraries for six years, she transitioned to the position of Library Director of the Community Library of the Shenango Valley in Sharon, PA and then to her most recent position as District Consultant for the New Castle Library District.
Over the last ten years as District Consultant, Amy has worked closely with library boards, directors, and staff offering them support, training, and encouragement. Her passion is to serve others, providing them with the tools, skills, and knowledge they need to succeed.  Amy currently lives in Pulaski, PA with her husband Gary and their cat Miles.  She enjoys spending time with friends and family, traveling, and just about any outdoor activity in the sunshine.
I hope you will join me in extending a warm welcome to Amy to this important leadership position in Pennsylvania Libraries and support her as she gets comfortable with her new responsibilities.  We know she will be a valuable addition to the great team of professionals in the Bureau of Library Development.
We hope to be able to share the news about our new Library Advisor for Early Childhood Services soon.
Thanks for everything you do to provide excellent and equitable library services to the people of Pennsylvania!
Sue
Susan Banks, MLIS | Acting Deputy Secretary & State Librarian
Office of Commonwealth Libraries | Pennsylvania Department of Education
333 Market Street | Harrisburg PA 17126
www.statelibrary.pa.gov