Date: August 11, 2021
Time: 12:00 PM Eastern Time (US and Canada)
This is the third in a series of virtual programs about Rare Books.  Join Michael Lear, the State Library's Rare Collections Librarian, as he delves into topics on book preservation and history. Each session will highlight an aspect of items protected within the vaults of the State Library of Pennsylvania.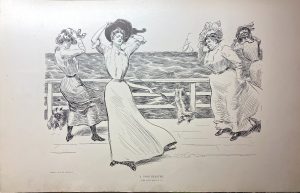 Session Three: Illustrated Books Through Time
Michael Lear will share an overview of the origin and evolution of illustrations in books from illuminated manuscripts to photography.  Examples will include illumination, woodcuts, wood engraving, copper and steel plate engravings, etchings, lithographs, chromolithographs, and photogravures. Artists and prominent illustrators will be discussed in the context of examples presented.
You must register to attend this event. Visit the registration site to receive a confirmation email containing information about joining the Zoom meeting.
This session will be recorded and will be added to the State Library's Lunch-and-Learn archive online shortly after the event.