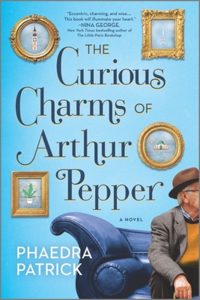 Join us to meet and chat with international best-selling author Phaedra Patrick as she discusses her work, "The Curious Charms of Arthur Pepper."
Learn more about the book, which is the selection of the One Book One Community regional reading program chosen by libraries in Cumberland, Dauphin, Perry and York Counties. Everyone is invited to attend.
When: April 7, 2021 from 12pm to 1pm EST
Registration Information:
Send an email with your name and the name of the event you want to attend to ra-edmakerspace@pa.gov in order to receive a secure link to participate in this free live virtual event via the Zoom platform.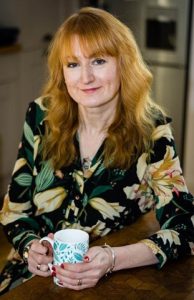 Phaedra Patrick is the international bestselling author of several books including THE CURIOUS CHARMS OF ARTHUR PEPPER, which has been translated into over twenty languages worldwide.
Film rights for THE CURIOUS CHARMS OF ARTHUR PEPPER have been optioned in the US by a major Hollywood studio. A USA Today bestseller, the novel was awarded the Prix des Lectrices 2017 in France, and was a top ten Audible audiobook in the USA. It also reached top three on the Apple iBooks chart.
Nina George, New York Times bestselling author of The Little Paris Bookshop said: "Phaedra Patrick understands the soul. Eccentric, charming and wise…This book will illuminate your heart."
ARTHUR PEPPER was an Indie Next pick in the US, and each was awarded a starred review by the Library Journal. The publication described Phaedra's work as, "Tender, insightful and surprising."
Phaedra qualified firstly as a stained glass artist before gaining her professional Marketing qualifications. She has worked as a waitress, stained glass designer, film festival organizer and communications manager. She enjoyed her first real writing success when she entered and won several short story competitions, and she now writes full time.
She lives in Saddleworth, UK. (from the author's website, phaedra-patrick.com)