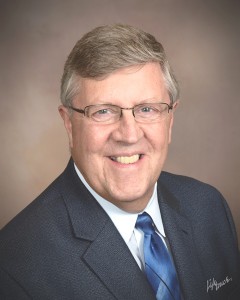 Pennsylvania Department of Education
Office of Commonwealth Libraries
Glenn Miller, Deputy Secretary
& Commissioner for Libraries
released:
Wednesday, August 22, 2018
State Library of Pennsylvania Director
As I said in an email to you earlier this year, while change can be difficult, I'm a strong believer that organizations facing the departure of long-term staff will ultimately benefit from the fresh perspective and new ideas that new staff will bring.  That's why I'm optimistic as I share with you the news that the Office of Commonwealth Libraries (OCL) has commenced the search for a dedicated librarian-administrator to join our leadership team here as our new State Library of Pennsylvania Director.
I believe that OCL's future holds great promise.  Many exciting projects and programs lie before us and, on the horizon, opportunities not yet imagined await.  That's what energizes me to find just the right person to help shape and lead these efforts now and in the future.  If you are that person, I hope you will consider joining us in this journey.
Position Responsibilities
The primary responsibilities of the State Library of Pennsylvania Director (officially, Bureau of State Library Director) are to direct and administer OCL's State Library, the research library component of OCL.
The successful candidate will have a strong public-service ethic, successful experience as a supervisor and manager, demonstrated leadership and networking skills, knowledge of a modern library's services and capacities in the areas of Pennsylvania and local history, rare collections, digitization, technology, law, and government documents, plus knowledge and experience with innovative post-secondary library services and programs such as open educational resources, and library construction programs.
Background
The State Library of Pennsylvania traces its historic roots to 1745 when the General Assembly requested that its clerk, Benjamin Franklin, order a set of the English Statutes and maps for reference use.
It has grown to one of the largest collections of materials about Pennsylvania and serves the information and research needs of all branches of state government.  Its state-of-the-art Rare Collections Library includes the Provincial Assembly Collection, a historic collection of rare colonial imprints and the largest collection of Pennsylvania newspapers in the world.
As a statewide resource center and law library, it provides residents with Pennsylvania state and U.S. government documents, print materials, digitized collections, online reference services, and automated resources.
Rapid access to other state and national collections is available through online systems, networks, interlibrary cooperation, and databases. It currently employs 12 full-time professional librarians, 2 program-related staff, and 3 clerks.  A major renovation and restoration of the building in which the State Library and its collections are housed is expected to begin in late 2019.
Without doubt, this will be an exciting and challenging transitional period.  Might you have what it takes to guide the State Library into a bright new future?  If so, please review the attached—an announcement of the position availability and a copy of the updated position description
Required Credentials
The position's required credentials include:
ALA-accredited MLS.
Six years of increasingly responsible experience as a librarian, including three years of supervisory and managerial for a large public, special, state, college, or university library
Salary
$ 72,998 to $110,983 plus benefits, based on experience, knowledge, and skills.
How to Apply
Please send a cover letter, resume, and 3 references to:
Glenn Miller, Deputy Secretary of Education & Commissioner for Libraries
c/o Cindy Heasley, Administrative Assistant
Pennsylvania Department of Education
Office of Commonwealth Libraries
607 South Drive, Room 200
Harrisburg, PA 17120
Or, the information may be emailed to Cindy Heasley at: cyheasley@pa.gov.
Deadline
As this is a key leadership position within OCL, we are doing our level best to move expeditiously to identify potential candidates for this non-civil service, management position.  Our application review begins Monday, September 24, 2018.
More Information
A more detailed position description is attached for review.  I encourage Pennsylvania's library leaders to review the description and to consider if this might be the next step in your career to serve in a statewide leadership position.
Glenn R. Miller | Deputy Secretary & Commissioner for Libraries
Pennsylvania Department of Education | Office of Commonwealth Libraries
Room 200 Forum Building
607 South Drive | Harrisburg, PA  17120-0600
Phone:  717-783-2646  |  www.education.pa.gov  |  @PaDeptofEd
www.facebook.com/PADepartmentofEducation  |  pinterest.com/PADeptOfEd
VIDEO: #PAHasYourBack
The mission of the Department of Education is to ensure that every learner has access to a world-class education system that academically prepares children and adults to succeed as productive citizens. Further, the Department seeks to establish a culture that is committed to improving opportunities throughout the commonwealth by ensuring that technical support, resources, and optimal learning environments are available for all students, whether children or adults.
This communication is issued on the Deputy Secretary's behalf by Jonelle Darr (jodarr@pa.gov; 717-783-5725)