This is part of a series of Session Notes from grantees who have received Professional Development grants from the Office of Commonwealth Libraries. Each grantee will share their professional development experience and include tips and other resources from the workshop or class. Grantees had their choice of an article for the Compendium, a webinar or a podcast. This project was made possible by the Institute of Museum and Library Services.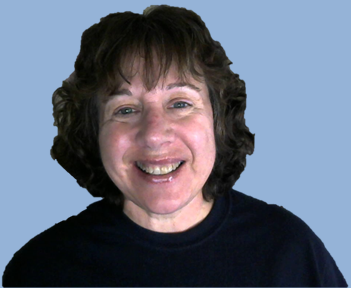 I am a part-time library clerk working at two public libraries in Schuylkill County; Mahanoy City and Shendandoah.  In March of 2016, knowing that I needed to increase my knowledge of library procedures, I enrolled in an online class through Northampton Community College at the main campus in Bethlehem, PA.
The College offers the coursework to become a Library Technical Assistant through their College Online Learning program.  This is a specialized diploma that requires the successful completion of fifteen academic credits.  There are two required courses and a choice of three out of four electives.  To fulfill a job requirement of six continuing education credits if working twenty hours or more, I am continuing this coursework by taking the second required course, Computers In Libraries during the 2016 Fall semester. I plan to continue and achieve the specialized diploma. I will be talking about my experiences in the start-up course, Introduction to Library Service, which ran during the Summer 2016 session from June until August.
The course overview in the Northampton Community College catalog gives the best description.  "This course introduces the history, function, organization, and services of various types of libraries. It covers library terminology and processes essential to public services."
The instructor for this course is Scott Thomas and he likes an informal classroom and prefers to be addressed as "Scott".  We also know him as the Executive Director of PaILS/SPARK.
The grading is based on five required criteria: chapter review tests, discussion forum questions, journal article critiques, library visits and the final exam.
The course textbook is Introduction to Library Public Services, Seventh Edition, written by, G. Edward Evans and Thomas L. Carter.  There are sixteen chapters of comprehensive information ranging from the history and types of libraries, customer service, information literacy instruction, ethical responsibilities guiding library personnel, serial services, and assessment.  It also addresses each of the eleven competencies for public service staff:
The ability to introduce patrons to all library services.
The ability to use the entire library collection to satisfy patron requests.
The knowledge of the library's circulation system and public access catalog.
The knowledge of fine and fee policies and cash and security procedures.
The knowledge of basic reference and information resources and referral procedures.
The knowledge of available community resources.
The knowledge of library copyright requirements.
The knowledge of library classification systems with the ability to do shelving and shelf reading.
Familiarity with reader's advisory issues and resources.
Familiarity with ILL procedures.
The ability to deal with disruptive patrons and emergency situations.
Also, for each chapter there are a wide variety of supplemental reading assignments from the American Library Association website, journal articles and subject related websites.  Just to highlight some assignments, they are: researching where to find state mandates on continuing education for library personnel, a comparison of national mandates and state mandates for interlibrary loans, a search for state government agencies, and where federal depository libraries are located.  Also, there are two other assignments worth mentioning.  The first is from the material on reference sources.  You are asked to compare and contrast the article in Wikipedia on Barack Obama to an article about him in a print reference book.  The second assignment is from the textbook information on serial services and the question posed is "what are the advantages of a print magazine article and the advantages of the same article in its full text digital version?"
There are chapter review tests for each of the sixteen chapters.  Every student encounters Scott's words of advisement before they can access each and every one of the review tests on Blackboard.  "You will be graded on how well you analyze the question and apply information found in the readings. Clarity, thoroughness, and the quality of your writing may also affect your grade."  He most definitely takes points off for this.  I've had my fair share of losing a point or two.
The chapter review tests are taken from different sources: the reading material in the textbook, a supplemental reading, or a topic related "what would you do scenario."  This will have you role-play anyone from a library director needing to explain to a library board member why eliminating fines is a bad idea, a circulation supervisor in an academic library being asked by a faculty member to provide the reserve records of his students, and a circulation desk clerk confronted by an irate patron over the contents of a book in circulation that they demand be removed.
The discussion forum questions are the online version of class participation and are on the same vein of role-playing where your grasp of the chapter material determines your answer to a question posed.  An example is:
You are a Manager of a Circulation Department in a medium-sized public library. You have complete control over all aspects of the department including budgeting, personnel, library materials, equipment, Books by Mail, and Inter-Library Loan. Due to massive budget cuts, your Director has instructed you to cut your departmental budget by 50%. What would you cut (e.g.; staff, books, videos, CD's, Books-by-Mail, Inter-Library Loan) and why?
Scott really enjoys when you interject a little of your personality in your assignments.  One instance of this is a question in the security issues chapter test regarding food and drink prohibited in libraries.  Scott asked for each class member to think of a way to make reluctant patrons understand why such a policy is important.  I thought of a poster with a large, grinch-like grinning cockroach saying, "I see you have food and drink in the library.  I would love to help you eat them."  His response was, "That cockroach is more vigilant than many library security guards."
The journal article critiques have you working with the databases in the Northampton Community College Library.  You choose four journal articles from Ebscohost and/or ProQuest to analyze.  You cite information about the article, describe three major points, rate a series of questions in relation to the article, and describe the most valuable idea and how it relates to your job.
Not only did this give me experience in searching databases it opened a new door of realization as to how active libraries really are.  The articles I read introduced me to a Summer reading program (School Library Journal-May 2016) for all ages with instant win scratch-off tickets, an "edutainer" (Knowledge Quest-Nov/Dec 2015) who teaches kids library research skills with a monster hunt, a platform called NationBuilder (Computers in Libraries-May 2016) that interconnects data, and a library in Kentucky (Library Journal-April 2016) that won the 2016 Library Aware Community Award.
The library visits are to three different types of libraries with choices of K-12, public, academic, law, newspaper, corporate, and medical.  In this assignment you assess the types of services (reference, circulation, reserve, media, special collections. etc.) that are essential to most libraries.  You could not visit the library where you worked.  My choices are a K-4 school library, my home public library, and an academic library. While the K-4 and the public library are smaller they have a lot more resources than I was aware of.  The academic library wowed me with its two enormous floors of resources  for the students as well as a comfortable place to study and do research.  Libraries are very busy places in the Summer and at this time I would like to thank the three librarians I interviewed for taking time out of their busy schedules to help me complete these assignments.  We all got A's.
The final exam for this course is completed over a four day period.  There are five definition question and five essay questions. You are allowed to use resources but they must be cited using MLA format and Scott's words of advisement still stand.
Thinking back to before June of 2016, what I knew about libraries was a mere thimble-full.  Now after just one class, I feel I have gained an improved and expanded knowledge of libraries and public service staff.   All in all, I would highly recommend this online coursework for any library staff member or someone thinking of pursuing a library career. Check out the Northampton Community College Website and see for yourself what they have to offer!  https://www.northampton.edu/