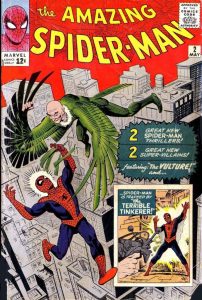 Date: Thursday, June 28, 2018
Time: 12:00-1:00 pm; followed by a tour of the Rare Comics on Exhibit
Location: State Library of Pennsylvania, Forum Building, Green Room on the Ground Floor
Did you know the State Library collects comics by Pennsylvania authors and illustrators?  Are you a fan of Spider Man? How about Dr. Strange?  Did you know that they are illustrated by the same Pennsylvania born artist – Steve Ditko!?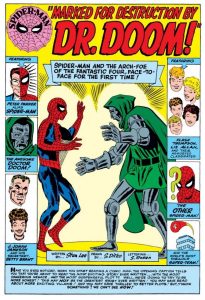 See some rare comics and other graphica at the State Library open house and lunchtime lecture!
Professor Travis Kurowski, a Graphica expert from York College, will give a talk on the ages and development of American Comics.
This will be followed at 1:00 p.m. by a tour of the library's rare comics on exhibit in the Rare Collections Reading Room.
Please email Ellen Shenk or call 717-783-5969 for more information.
update:  MyChesCo website quotes Pennsylvania Department of Education (PDE) Deputy Secretary Glenn Miller on the importance of summer reading during the state library's Comic Book exhibit