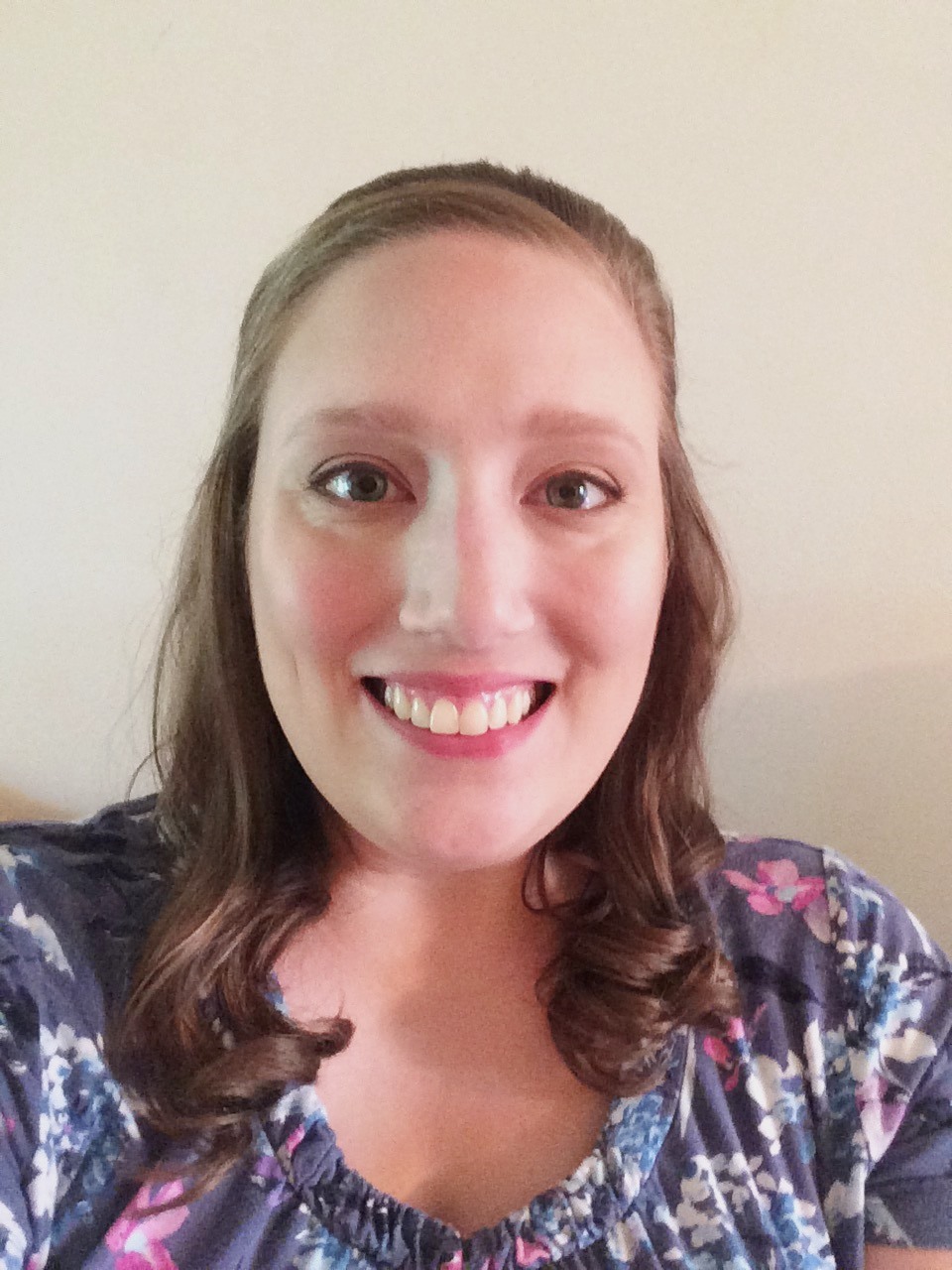 An Uncomfortable Topic
Suicide. How often do you talk about it in your library? While researching for this article, I realized the difficulty in finding library programs on suicide prevention or awareness. Since this week is National Suicide Prevention Week (September 5-11, 2016), I think it's an important topic for discussion, even though it may be uncomfortable for some.
According to the CDC's Suicide at a Glance 2015, suicide is the second leading cause of death among persons aged 15-34 years. Unfortunately, this is not surprising news. It's shared knowledge that this age group is most likely to exhibit risky behavior and experiment with alcohol and drugs leading to depression and thoughts of suicide. So how do we decrease the amount of suicides?
Dave Ragan, a United States veteran who served in Iraq and Bosnia, says we need to talk about suicide. He experienced Post-Traumatic Stress Disorder (PTSD) and is a two-time suicide survivor. He says, "It doesn't have to be the creepy, dark conversation we think it is. It's a crazy epidemic and a sad situation. We need to talk about it." He says it's hard because most people don't understand suicidal thoughts, but that often times, conversation can prevent suicide.
Mr. Ragan currently works as the Secretary and Site Coordinator of Vocal Veterans: Giving a Voice to Veteran Issues in PA. There he talks with veterans and family members about the signs and symptoms of PTSD and assists families who have been affected by suicide. He says, "The suicide rate was 22 [veterans] per day, now it's down to 20 per day. That's still too many. We need to get our leaders, local police, and mental health officials together to get people to understand mental health issues and suicide. Mental health illness is off the charts right now and our care for it needs to be revamped."
What Your Library Can Do
When asked how libraries could help with suicide prevention and awareness, Mr. Ragan said he would like to see libraries get survivors together. "Maybe the library could host a coffee night or poetry night inviting people to talk about their experiences and give them the opportunity to meet with therapists," he suggested. He says that a lot of people are afraid to talk about their suicidal thoughts so something like this could break the barriers down. Mr. Ragan says that open conversation in the form of a support group is "very powerful. They click because they get it."
According to the Morbidity & Mortality Weekly Report published on July 1, 2016, "Prevention strategies that enhance social support, community connectedness, access to preventative services, and reduction of stigma and barriers to help-seeking are encouraged (p. 645)." I don't know about you, but I think libraries are the center of our communities and is there really a better place to get information about support and resources about preventative services? We have the power to connect people to the support they need and change lives!
Policies and Procedures
Imagine getting a phone call from the police department asking you to provide a patron's identity based on her library card. What would you do? Well in 2010, Matthew J. Boylan, Senior Reference Librarian at the New York Public Library (NYPL), had to make that decision. A 16-year-old girl was threatening to jump off a bridge in New York and the only identification on her was an NYPL library card. After making sure that the policeman was who he said he was, Mr. Boylan provided him with information such as the girl's home address and contact information for her parents. Fortunately, the girl survived. However, this incident led Mr. Boylan to research policies of other large libraries across the United States and found that almost none of the libraries had a specific policy to respond to threats of suicide either by their patrons or other persons.
After interviewing many psychiatrists, clinicians, and other authorities on suicide, he created a policy that could fit on one side of an index card. For highlights of NYPL's policy, take a look at Mr. Boylan' s article. He stresses the important role librarians play in this scenario. Librarians should notify the police and refer the suicidal person to a hotline with trained suicide prevention experts. In the article, he also mentions several suicide prevention groups aimed at a variety of demographics.
Programming Ideas
The Teen Advisory Board (TAB) at the Farmington Community Library in Farmington Hills, Michigan is putting together a display highlighting suicide prevention and awareness. Jennifer
Willard, a coordinator of the TAB at Farmington Community Library, said, "Recently, our library got a new phone system and our previous phones are so old that no one wants them. Rather than junk them, our Teen Advisory Board is going to paint them with bright colors and fun designs, and we'll put them up as a display at both of our branches, along with links to resources and encouraging quotes from our teens." Ms. Willard said she just got a call from the mayor of Farmington Hills who would like the library to put up painted phones at City Hall as well.
Kayla Kuni, the Outreach Education Librarian at the New Port Richey Public Library in New Port Richey, Florida, is partnering with their local American Foundation for Suicide Prevention chapter to offer an art project during their "Out of the Darkness Community Walk" in November. They will also be hosting a community forum to discuss suicide. She says, "The reason I opted to partner with this walk was because the work itself would have been too much for me to handle on my own. The walk has occurred in the past and there is a planning committee behind it. I have attended their planning meetings and have involved the library by offering to host the community art project portion of this event. After it is finished, the art project will go on display in the library for all to see."
During the month of October, the New Port Richey Public Library will be partnering with their local NAMI chapter to promote Mental Illness Awareness week. Ms. Kuni plans to support suicide prevention with book displays, bibliographies, and resources for all age groups in her library. "As a librarian," stated Ms. Kuni, "I have a lot of contacts and bringing them together for meaningful events like this promotes community support, engagement, and awareness. It also shows the library as an active supporter of our community and an agent of social change."
Nichole Midgett, Program Coordinator at Washington County Public Library in Springfield, Kentucky, is doing a monthly Lunch & Learn program at her library. Patrons provide their own lunches while the Library supplies drinks and snacks. Each month is a different topic and suicide prevention is the theme of September. Ms. Midgett says, "I plan to contact the local health department and see if they have a resource officer or employee that could do the demonstration. If they don't, I will contact some local counselors to see if they can help."
Closer to Home
Because there are currently no programs in the PA Forward Commons about suicide prevention or awareness, I decided that I would hold a program with the Lou Ruspi Jr. Foundation on September 7 at the Valley Community Library in Peckville, PA and submit it afterwards. The Foundation will discuss topics such as depression, stress, anxiety, bullying, self-esteem, and other issues. Patrons will also learn positive mind-set and coping skills while acquiring the next steps to find the assistance they, or someone they know, needs.
The Valley Community Library will also be participating in Wear Yellow Day on Friday, September 9. Staff and patrons are encouraged to wear yellow and donate $1 to the Lou Ruspi Jr. Foundation. This partnership will hopefully lead to more programming opportunities and good publicity for the Library.
For more ideas on how to promote Health Literacy in your library, visit the PA Forward Commons and be sure to add your programs to the database by completing the PA Forward Commons Submission Form!
References:
Boylan, M. J. (2010). When crisis calls. American Libraries. Retrieved from https://americanlibrariesmagazine.org/2010/08/13/when-crisis-calls/
McIntosh, W. L., Spies, E., Stone, D. M., Lokey, C. N., Trudeau, A. T., & Bartholow, B. (2016). Suicide rates by occupational group — 17 states, 2012. MMWR: Morbidity & Mortality Weekly Report, 65(25), 641-645.
(2015). Suicide facts at a glance 2015. Retrieved from http://www.cdc.gov/violenceprevention/pdf/suicide-datasheet-a.pdf
Additional Resources:
Awareness resources including social media images and hashtags. This site also includes the phone number for the National Suicide Hotline.
http://www.nami.org/Get-Involved/Awareness-Events/Suicide-Prevention-Awareness-Month 
2016 Downloadable Media and Information Kit. Learn more about National Suicide Prevention Week and find ideas about how to host a suicide prevention and awareness event. http://www.suicidology.org/about-aas/national-suicide-prevention-week 
S. Department of Veterans Affairs.


Veterans Crisis Line and statistics:

http://www.mentalhealth.va.gov/suicide_prevention/
Resources and support for veterans: http://www.mentalhealth.va.gov/Resources.asp