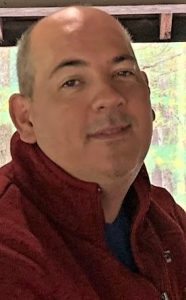 There is very exciting news for Print Disabled Pennsylvanians this month.   Carnegie Library of Pittsburgh's Library for the Blind and Physically Handicapped and the Free Library of Philadelphia's Library for the Blind and Physically Handicapped are officially changing our names to LAMP: Library of Accessible Media for Pennsylvanians.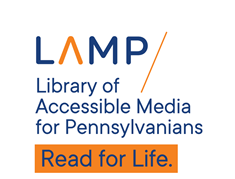 This rebrand, the combined effort of Carnegie Library of Pittsburgh, the Pennsylvania Office of Commonwealth Libraries and the Free Library of Philadelphia, has been in development for the past 2 years.  It's goals are to make services for Pennsylvania's growing print-disabled population more easily discoverable, accessible and inclusive. LAMP removes disability from the name and focuses on the service.   A new website at MYLAMP.org, which will be live in December, will provide a singular service point to aggregate, grow and communicate all of Pennsylvania's services to persons with print disabilities.
Although our name will change, our commitment to excellence will not. We will continue to implement the Library of Congress' National Library Service program throughout the state of Pennsylvania for people who can't access standard print due to blindness, reading or visual disability, or to those who are unable to hold a book or turn its pages, as we always have.  Additionally, under this new brand, we will explore ways to provide resources beyond the traditional – such as assistive technologies and accessible programs to this underserved population.
When Congress passed the Pratt Smoot act in 1931, and funding was allotted to the Library of Congress to purchase books for the blind, they looked for libraries to distribute these materials. Carnegie Library of Pittsburgh and the Free Library of Philadelphia were chosen as 2 of the original 19 national locations to distribute books for the blind. Pennsylvania libraries have a long history of pioneering innovative services to the print disabled in our state. We look forward to building on that tradition under LAMP.
Thank you Pennsylvania Libraries for being our brand ambassadors.  LAMP is here to serve you and your patrons so please share this news with people in your networks who may no longer be able to access standard print.   LAMP is doing virtual training too so please call to schedule yours at 1-800-242-0586.