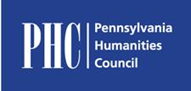 2019-21 TRL Application Announcement
Pennsylvania Humanities Council (PHC) invites public libraries to apply to be part of a special two-year Teen Reading Lounge project with the goals of increasing participation of youth ages 12 -18 in quality humanities experiences and increasing the capacity of library staff to reach and engage youth, particularly youth of color and youth from low-income communities.
Selected sites will receive $8,000 to plan and develop a Teen Reading Lounge series that reflects the culture and needs of the young people living in their community. Monies can cover direct program expenses and staffing costs like covering a program facilitator's fees and part-time staff supporting the program.
Selected sites also will become part of a special learning network of libraries across the state and will have access to exclusive professional development opportunities aimed at building staffs' capacity to strengthen programming for youth.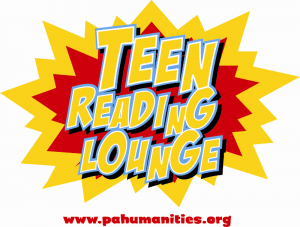 Applications must be received by Friday, May 31. The application for Teen Reading Lounge is now online.  Access the 2019-21 Teen Reading Lounge Project Guidelines & Application or apply directly.   (see webinar info below)
Teen Reading Lounge is an award-winning program that encourages youth ages 12- 18 to discuss big ideas and design projects that bring these ideas to life. TRL is based on the belief that the humanities can be an effective tool for positive youth development. Through facilitated discussion and hands-on learning and community projects, youth build a better understanding of themselves, their peers and the communities they live in.
TRL first launched in 2010 and has since been in over 80 libraries and reached over 1,500 youth from diverse communities across the state. In recent year PHC has made a commitment to diversity, equity and inclusion and began intentionally selecting sites working with youth of color and youth from low-income communities. Read stories about current TRL programs and the impact it has had on youth on our blog here.
Questions? Contact Jen Danifo at jdanifo@pahumanities.org or 215-925-1005, ext. 110. 
Application Information Webinar
PHC will host a 1-hour webinar on May 1st at 1:00 p.m. to announce this new Teen Reading Lounge project and provide more information on eligibility and how to apply.  We strongly encourage interested libraries to sign up for the webinar. A recording will also be shared after the event. Register for the webinar.
We hope you'll join us to learn more about this opportunity.
Best,
Jen
—
Submitted by
Jennifer Danifo
Senior Program Officer
Pennsylvania Humanities Council